Resins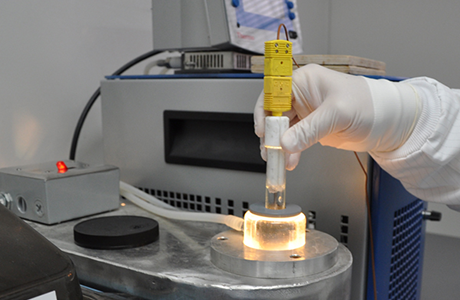 RELINE™ has developed proprietary resin system formulations, in conjunction with our resin manufacturers/suppliers, utilizing their global knowledge of their polyester and vinylester resins.
The choice of multiple resin formulations allows our installers and end users the flexibility to meet the true technical requirements of a contract based upon desired physical and chemical resistance performance characteristics.
RELINE's technical team is skilled in the strengths and limitations of each of these systems and is readily available to assist our installers in selecting which of these optimized resin formulations is right for their project's site specific requirements.
The vast majority of pipeline renewal in wastewater mains, stormwater piping systems, and industrial piping is completed using polyester resin systems having appropriate chemical resistance for use in these environments. Polyester resin systems, because of their wide range of capability and use, are the workhorses of the CIPP industry.
Vinylester resin systems are required when the chemistry and/or the temperature of the transported fluid create an environment within the pipeline that is hostile to the in-place performance parameters of a CIPP liner employing a polyester resin system. Vinylester systems are less susceptible to chemical attack (especially from bases and acids) because they have saturated bonds in the polymer chain and no active carboxyl or hydroxyl groups. If the pH of the transported fluid is at the extreme end of the range, either the high end or the low end, the installer is tasked with alerting the RELINE™ technical team so that the technical selection process can be initiated.
RELINE™ makes available our ALPHALINER® test results upon request.