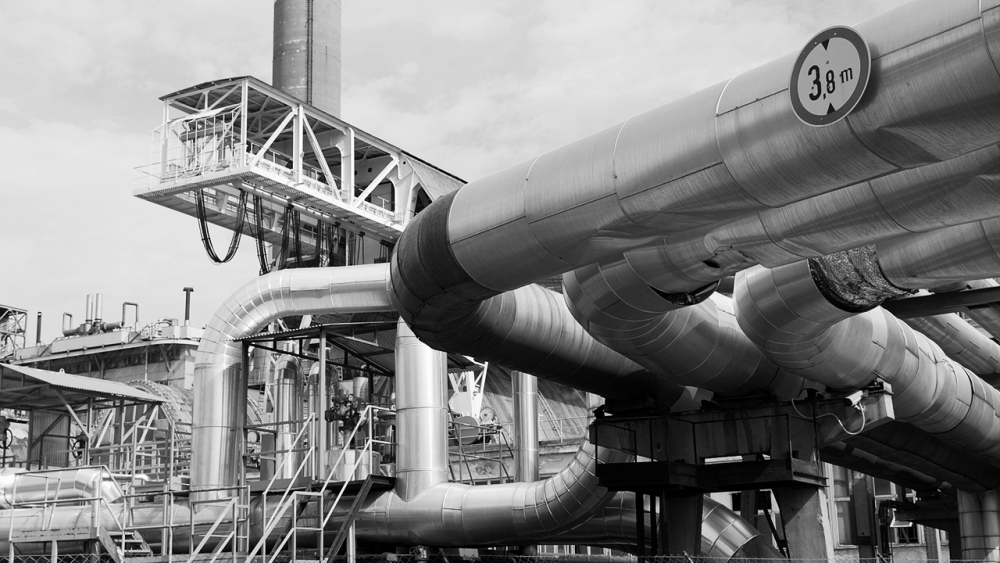 Working on piping in an industrial setting brings a whole new set of complexities to the contractor's worksite. If the contractor is fortunate enough to be doing the work during a planned maintenance shut-down, then the timeframe for getting in and getting out usually means the work must be done at a frantic pace. The access points where the lining is to be installed can be crowded and somewhat limited due to other maintenance going on simultaneously with the lining work. A small footprint for the processing equipment, the ability to operate the curing system remotely, and set processing time elements that are independent of the ambient temperatures in the plant and in the ground are key to creating a detailed plan of the installation process.
Also, the internally generated effluent from the plant's site specific processes can create special operating demands on the finished CIPP. Specialized and highly corrosive resistant resins capable of withstanding temperatures from 180°F (82°C) to 248°F (120°C) are available to the ALPHALINER® system for use in these more challenging industrial applications. In those rare applications where the concentrations of the plant's process effluents are not known, samples may be prepared and hung in the flow stream during the planning phase of the project and then tested to determine which combination of materials best suits the industrial or commercial customer's site specific needs.
One additional benefit of the UV-light cured CIPP is the length of time that the liner can be stored ahead of the proposed project. The UV-light cured liner can be manufactured and stored up to 6 months ahead of the actual installation, reducing the strain on the manufacturing process.
Our qualified installer, Portland Utility Construction Company, successfully completed an industrial installation for the gas company, BP.