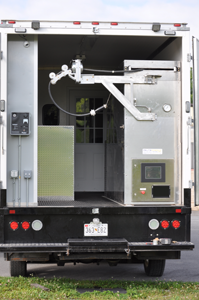 In addition to the main curing operations truck, most installers have us build a second truck commonly referred to as the support truck.
The support truck is a fully functioning truck with a blower to provide adequate air supply to inflate the liner.
The support truck, equipped with a generator to power the blower can also be an independent source of electrical power for the use of ancillary equipment or serve as liner storage to and from the jobsite.