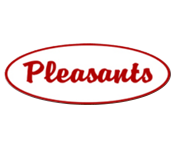 Street: 24024 Frederick Road
Postcode: 20871
City: Clarksburg
Country: United States
State / Province: MD
What started as a small excavating company over 45 years ago has grown into one of the most respected providers of turnkey site construction services in the greater Washington Metropolitan area. Pleasants Construction employs over 250 individuals with nearly 300 pieces of mainline equipment at our disposal.
Our proud tradition of excellence has been achieved through an emphasis on effective communication at every level as well as a proactive approach to meeting the clients needs. Furthermore, that tradition as well as our continuing success is largely made possible by the abundance of relationships we share with our extended family of valued clients, dedicated employees and reliable trade partners.
Pleasants Construction is a certified installer of the ALPHALINER™ UV CIPP liners, a superior pipe renewal technology manufactured by RELINE AMERICA. Both a glass fiber reinforced pipe (GRP) and an ultraviolet cured-in-place pipe (CIPP), the innovative ALPHALINER™ is used to reline an existing pipeline that is structurally damaged, is leaking, or has reached its expected lifespan.
Regions Served: Virginia, West Virginia, Maryland, Washington, DC
Located in: Contractor System Integrators