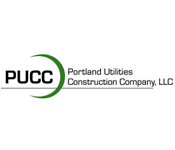 Street: PO Box 510
Postcode: 37148
City: Portland
Country: United States
State / Province: TN
Phone: 615.325.3374
Website: Portland Utilities Construction Company
PUCC has played a role in many of the most predominant sanitary sewer rehabilitation/replacement programs in the eastern portion of the country, including Red Bank, TN, Knoxville, TN, Atlanta, GA, and Jacksonville, FL. The company was recently awarded a contract to assist Richmond, VA with its current I/I issues. Company headquarters are located in Portland, TN with branch offices in Kingsport, TN and Marietta, GA. Construction projects have been successfully completed in Alabama, Florida, Georgia, Kentucky, Michigan, Mississippi, Ohio, North Carolina, South Carolina, Tennessee and Virginia.
Regions Served: Tennessee, Virginia, North Carolina, South Carolina, Georgia, Mississippi, Alabama, West Virginia, Indiana
​Located in: Contractor System Integrators